20 GENIUS CAMPING HACKS YOU WISH YOU KNEW SOONER
 It's that time of year again. Summer is pretty much here, blue skies, long days. School holidays are just around the corner. It's time to get planning.
1) Glow In The Dark Lanterns
These glow in the dark DIY lanterns are so fun, the kids will love making them too! Here's how they did it.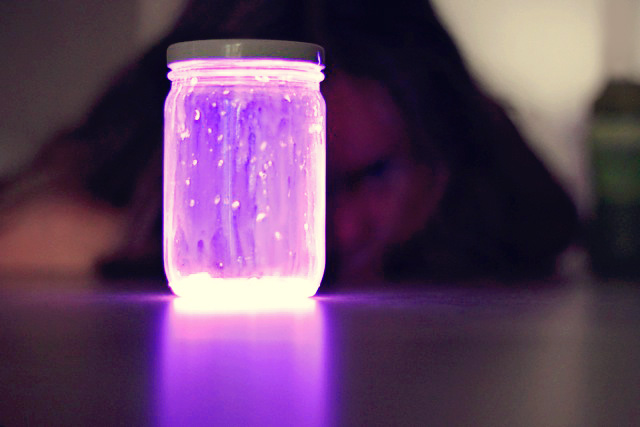 If you don't want to use glow sticks this version uses glow in the dark paint, agirlandagluegun.com has a simple and easy to follow tutorial. 
2) Milk Bottle Reading Lamp
This simple hack makes a great reading lamp Check out our video tutorial here
3) Single Dose Toothpaste, Liquids & Spices
Rather than taking a whole tube of toothpaste, ointments or oils
use a heat sealed straw to store. Simply cut the end of a straw, fill with your liquid and heat the end with a lighter. See it here
4) Foam Puzzle Tent Flooring
The ground can feel so hard and those stones and rocks under the tent are so bumpy, save your feet with this. See what this family did here
5) A Shoe Storage Outdoor Kitchen
This is such a great solution for your camp kitchen or storing other bits of kit. Maggie Barnet came up with super idea
6) Cotton Ball Firestarters
Set your fire off with a bang with this DIY Firestarter
The tutorials here
7) Nature Noughts & Crosses
The kids will have as much fun hunting for the sticks and stones as they will playing.
8) Muddy Shoe Covers
Getting mud in the tent is the last thing you want. This hack is super easy and cheap to do!
9) Bottle Shower
Staying clean when you're camping off road can be a hassle. This hack looks easy and the kids will find it fun!
10) Use A Microfibre Towel
Microfibre is lightweight, compact and super absorbent. They'll hardly take up any room in your bag. They dry quickly making them very versatile and ideal for your camping trip. Buy ours here
11) Glowstick Ring Toss
Part of the fun of camping is the dark nights. The kids will want to stay up to play this fun game with glow sticks! This fun family have more glowstick games here
12) Cutlery Stand Mini Bbq
What a genius hack here with a Cutlery stand transformed into a mini BBQ. The full tutorial can be found here
13) Outdoor Drinks Holder
Whilst you can actually buy outdoor drink holders we thought this was a fun craft project and if you're into glamping this could really work for your shabby chic style.
14) Duct Tape Emergency Supply
You never know when you'll need some duct tape. This ingenious idea by Brian Green means you'll always have an emergency supply.
15) Instant Oatmeal
Healthy Eating doesn't have to be tricky on the go! Put away that sliced bread and make yourselves these filling, tasty and nutritious oatmeal bags. You can customise them with your fave flavours like walnuts, cinnamon or dark chocolate chips. We love the ease of this recipe.
16) Don't forget the Baby wipes!
What did we do before these were invented. Your youngest has been out of nappies forever but baby wipes are still your must have piece of kit on a day our or trip. They're so useful for dealing with spills, cleaning object or freshening yourself up. Here's 31 more uses for them.
17) Bonfire Pop Corn
Popcorn's having a bit of a moment, but save yourself the space of a shop bought bag with this tasty hack. All you need is popcorn kernels, oil and tin foil. This step by step guide is so easy to follow.
18) Plastic Bag Waterproof Liner
Wet backpack equals wet clothes and equipment, no one wants that. Don't take the risk simply use a garbage bag as a waterproof lining. See here
19) Roll with it
Roll rather than fold your clothes and even better do it in a sock. It'll help your clothes pack down so compact. Video Link here
20) Camp Wardrobe
Hanging mesh storage is not only useful in the home but also on the road. Use it as a makeshift wardrobe in your tent or to store other equipment. 
Why don't you try out some of those next time you're camping. Let us know how they went and send us your pictures!